If you don't want to miss Sedona...
then don't miss The Hike House
Embark on your next outdoor adventure in style and comfort with our premium hiking & athleisure apparel. Here at our store, we understand that every step you take on the trail matters, and we are committed to providing you with the best gear to make your journey unforgettable.
Sedona's #1 Hiking Book

Discover the "Top 30 Trails"
Greg Stevenson has created the best and most comprehensive guide for hiking in Sedona, Arizona. Beautiful imagery, lots of trail detail and tips on how to get the most out of your hike abound in this guide. For more information on this trail guide book, click here. To purchase the book, click the below:
Hiking & Athletic Footwear
When it comes to hiking, your choice of footwear can make or break your outdoor experience. Whether you're a seasoned hiker or a beginner, investing in the correct hiking shoes is paramount for a safe, comfortable, and enjoyable journey through the wilderness. 
Hike House is here to help find your perfect shoes
Are you looking for a vertical challenge, a family hike, hidden swimming pools, unmatched vistas and photo opportunities, or just a relaxing walk? Perhaps you want to learn about our geology, archeology, plants, animals, and the local heritage and culture? 

We are the hiking experts in Sedona.
The Sedona Trail Finder is an experience in itself and has helped thousands work through the process of selecting the best hiking trail for their desires and abilities
The Energy Café offers great snacks and more for hikers. The Energy café is not on a trail but many feel like it is. The café has expanded to become that special place where you begin your hiking experience sooner and return to extend it longer.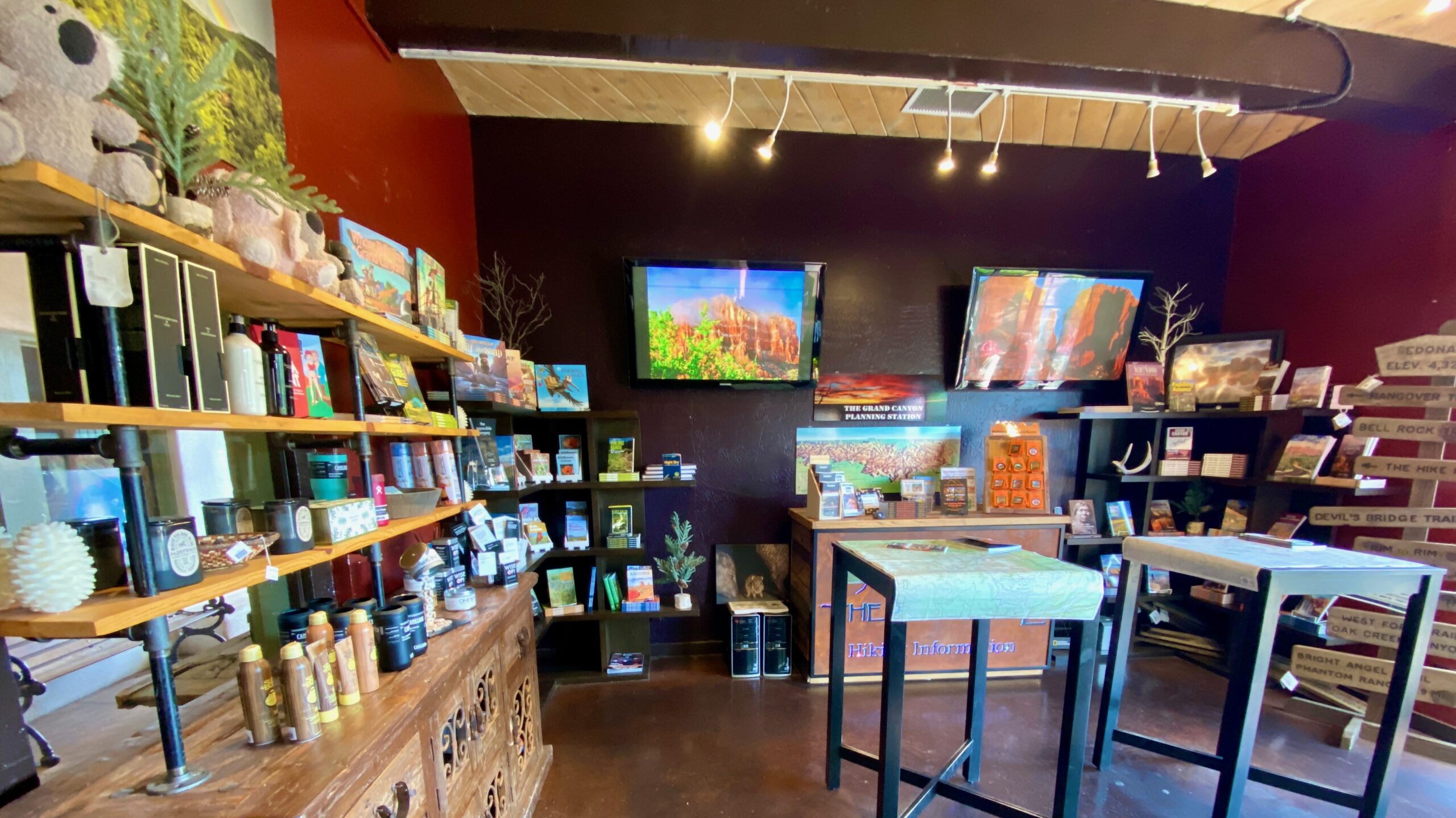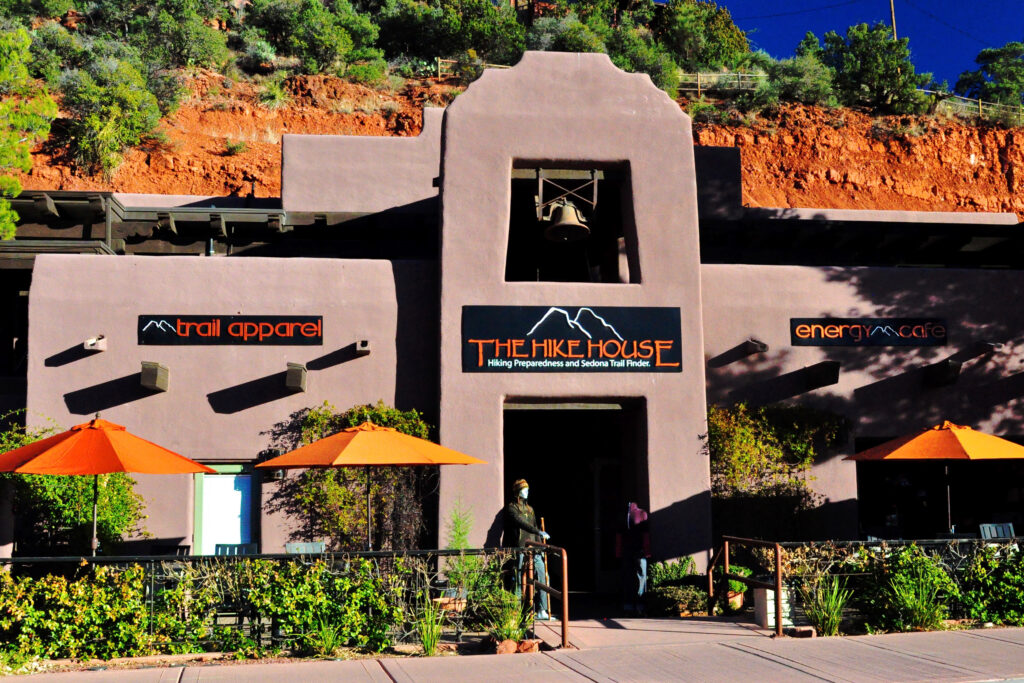 Meet us at The Hike House