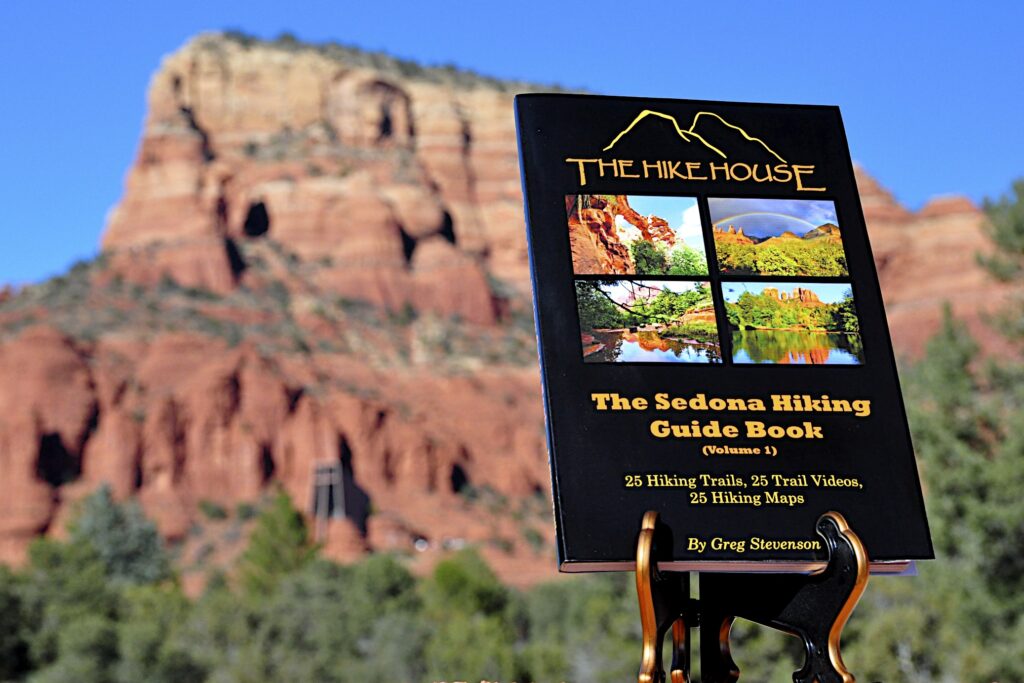 Don't miss the best of Sedona. Many visitors to Sedona see the beautiful Red Rocks but only a few truly experience them. In the late 1990's Gracie (wife) and I would come here to visit my mother and stepfather.
Each year we would ask around for trails to hike and each year the locals would tell us the same 10 hiking trails. After the 3rd year, I leaned over to my wife and said, "I think we hiked all of them." Then a savvy local hiker leaned over and said, "Silly, there isn't 10 trails here but close to 200 Sedona hiking trails!"
Wow, so many people come to Sedona and miss the greatness of this destination. Shortly after opening The Hike House, it became clear that we needed to create a resource that unveils the beauty, majesty and adventure of these great Sedona hiking trails… Welcome to The Sedona Hiking Guide Book!
People are coming to Sedona and missing the best hiking trails," says Greg, "my hope and goal is to provide the best possible tools and resources to help each person have the most epic adventure while in Sedona."
In addition to creating a great Sedona hiking book, we wanted the book to "create better hikers." With each trail we have inserted a "hiking tip." These tips are designed to provide useful and practical tips for the trail. Take them to heart and you will become that better hiker.
30 of the most beautiful and adventurous hiking trails
2D Shaded Relief Maps with actual GPS overlays
Hiking Trail Data (Distance, hiking time, difficulty level, GPS, parking, elevation, and drive time)
Hiking Trail Summary describing each trail's uniqueness
Hiking Trail Directions to help navigate each trail
Over 120 high resolution photos
30 Online Trail Videos (QR Code) set to music/commentary
30 Online Maps (QR Code) navigable via smartphone